Beers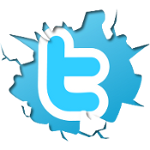 Beers
At The Eddy we have eleven draught beer taps including the cask-conditioned hand-pump. Two of these taps, Fuller's and Innis & Gunn, run at a typical British draught ale temperature, around 5 Celsius. We clean all of our beer lines ourselves, often. Think about it, you wouldn't drink from a dirty glass or eat off a dirty plate, so why risk drinking beer from a dirty line? Bacteria in beer lines is known to cause nausea and headaches, sound familiar? Well you're safe at The Eddy, we always have clean lines and clean beer.
Cask-conditioned ale, known in England as "Real Ale", is beer which is unfiltered and continues to ferment in our cellar. The "cellarman", in our case Rich (who's been doing it over 30 years now), is responsible for making sure that the yeast in the beer drops to the bottom of the cask and that the correct cellar temperature is maintained in order that fermentation continues, which keeps the beer in 'condition'. Carbonation is light and natural, the beer is served around 8 to 10 Celsius and as a result is very easy drinking and smooth. Our hand-pump has an advanced cooling system built into the cylinder to ensure that you don't get a 'warm' pint if it hasn't been poured in a while. This is unlike any other hand-pump in the area, and most likely Canada!
Our permanent pours are Murphy's Irish Stout, Tennent's Scottish Lager, Dickens Hard Cider and Wellington Special Pale Ale (SPA). We have taps pouring Fuller's and Muskoka and the beers from these brewers change seasonally. The cask changes often and the other taps are rotated through several Ontario craft brewers. We list our current portfolio on beermenus.com, click the link to check it out.
If you follow us on twitter (click the blue logo left) then you'll get updates as beers are changed too, along with other tidbits of news.